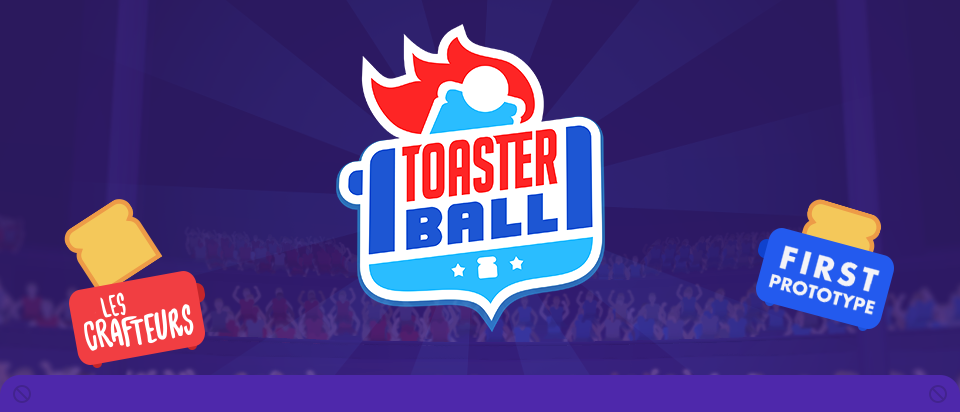 Toasterball (Prototype)
Beep - Boop - Bleep-bloop… ?! 🤖
Hi champs, great to see you again for this second Devlog!
On the agenda 📜
Robots and major gameplay changes, here we go!
---
A brand new AI
Many of you have been asking this for a while: the release version of Toasterball will finally have AI-controlled athletes! You'll finally be able to play solo or complete your team with formidable machines, and believe me, they won't go down without a fight!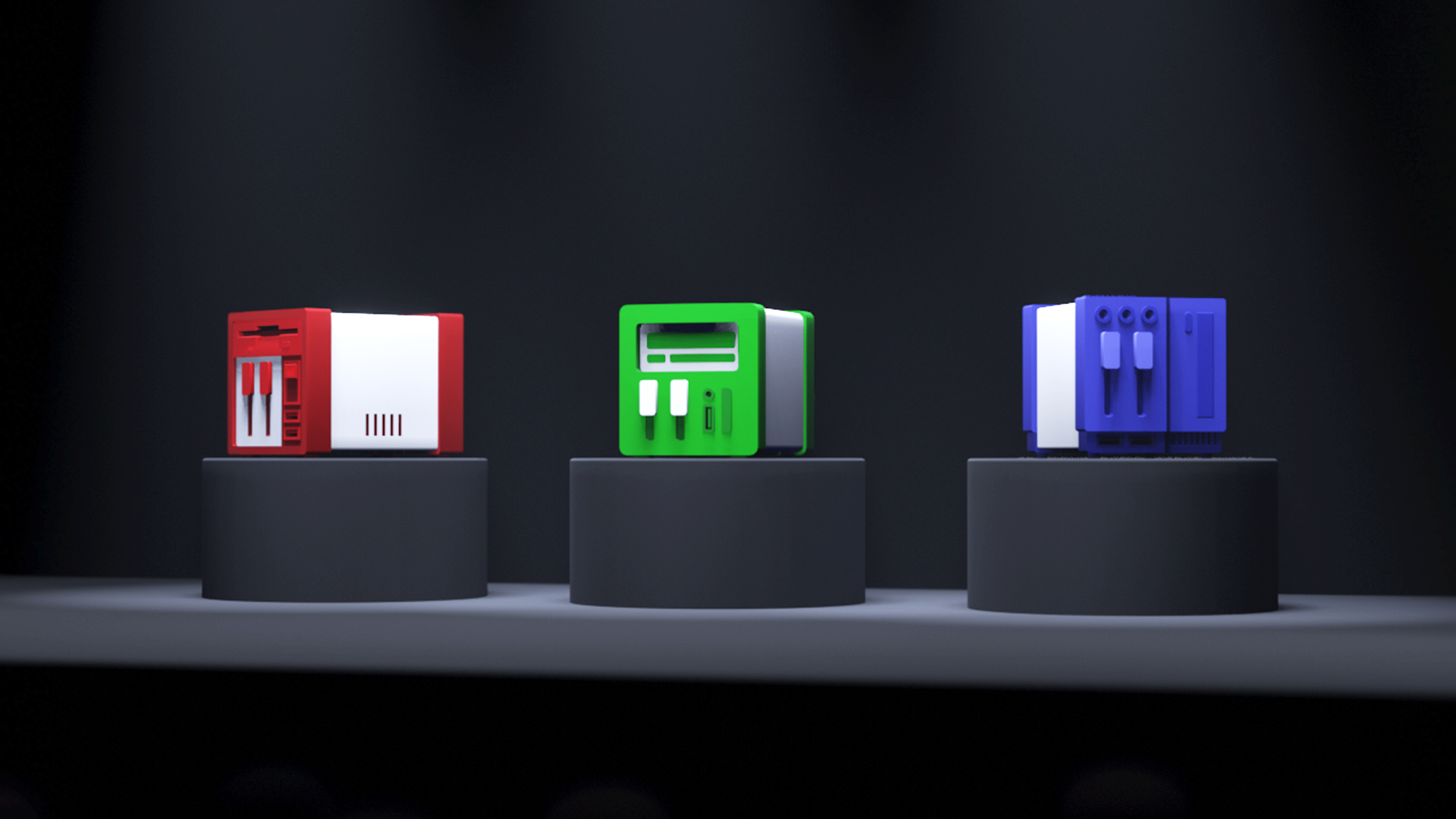 Meet Beep, Boop, and Bleep-bloop, our three new robot athletes with unique designs inspired by some of the most beautiful computer models in modern history (kind of).
Their high-tech microprocessors allow them to adapt to all situations, different commitments, and variations. They can also decide to attack or defend based on their role on the field and are capable of performing acrobatics worthy of the best athletes.
Warning: These machines are not bound by any of the three laws of robotics. We shall not be held responsible if they manage to convince your household toaster to strangle you during the night.
---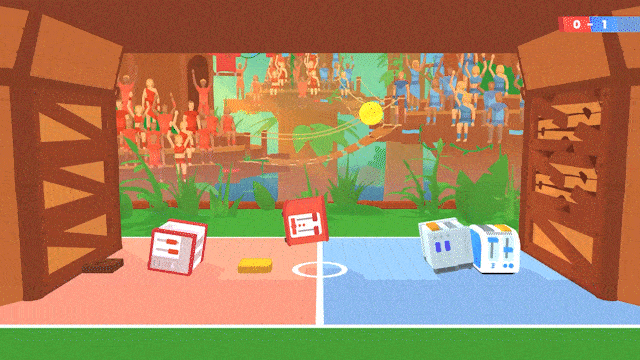 Physics Tweaks
After spending hours blackening the field with our anti-slip feet pads, we realized that the movements of the toasters could still be improved. So, for the next update, we've made some adjustments to the physics of the toasters to make them easier to play, improve the accuracy of their movement on the ground and in the air, whether they have toast or not. It was necessary work, especially to help the integration of…
---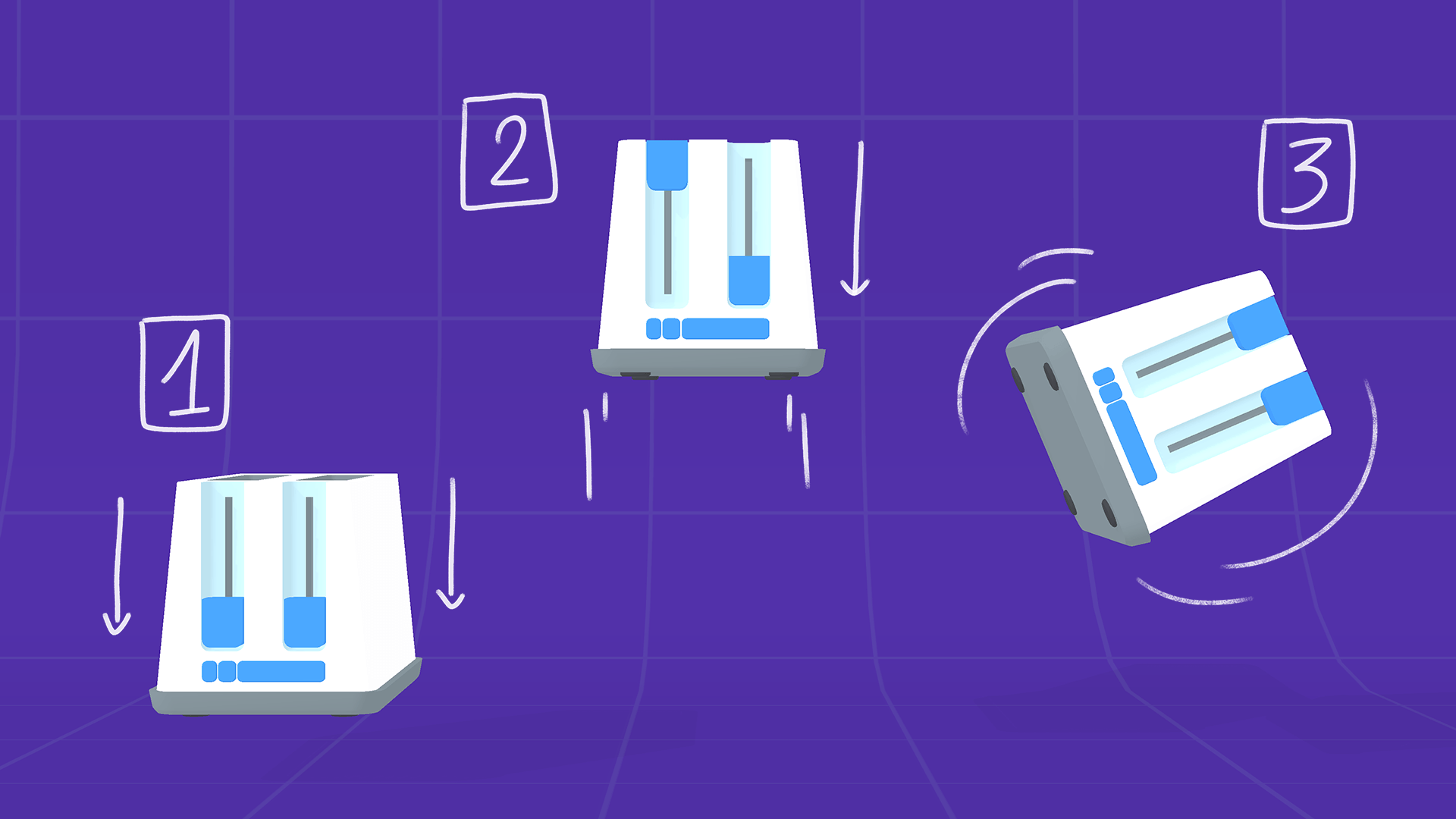 ...The Turboflip! THE new special move!
Some of you may have noticed it in our last devlog (shoutout to Austin from the Discord who was the first to spot this acrobatics), we've added a special move that can be executed during a match. It triggers when your athlete is in the air and you hold down one of the triggers, then release it. The athlete will then unleash an epic aerial roll, sending the ball flying at lightning speed!
---
New variant: Hell Belt
Toasterball's latest addition, Hell Belt, is one of the most dangerous variants out there. A conveyor belt, flames. That's all you need to know.
---
The release is near...!
We can finally see the light at the end of the tunnel! Only a few elements left to add before it's ready to launch! Mid-February will mark the start of our communication campaign to put all the odds in our favor for the release! It will also be an opportunity to share with you our last devlog, dedicated to the most important feature of our upcoming version: the custom mode.
As for the release date, we still don't have a specific one but let's just say we're moving from "Spring 2023" to "end of March/April" (depending on our partners; more info in the next devlog!).
We sincerely hope you've enjoyed our little videos, let us know in the comments!
If you're feeling generous and want to help us out, here's how:

follow us on Toasterball and Les Crafteurs social media
carefully write a thoughtful positive review on Steam
share Toasterball with your friends and on social media

Thank you from the bottom of our hearts!
Until next time!
Les Crafteurs
Alexandre, Simon, Joris & Théo
Get Toasterball (Prototype)